22 Jan
by admin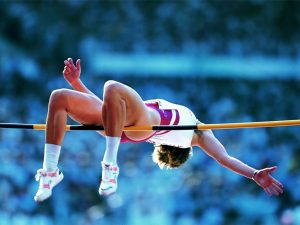 Are you an avid sports photographer, looking for an easy way to make picture-perfect snaps? If your answer is yes, then you must know that sports photography is the most difficult and challenging type of photography there is. Subjects are moving fast, everything is happening in the blink of an eye, and it seems that there isn't enough time to capture everything you think is important about a certain sports event. The tips that follow in this article should help you become a pro sports photographer, whether you are filming the kids' soccer game or a professional sports event.
Think about the target audience for your photograph
Are you going to just use your photo for your own collection or sell it to a website that deals with sports? Many websites are in need of good sports photography, from those who offer bonuses for sports betting, to popular online magazines' sports sections such as the sports news at the Guardian. Depending on what the photograph will be used for will determine some aspects of how you should take your photo.
Get to know the sport you are shooting and what kind of shots people expect from you
Study the shots of the same sports others have taken or ask the competitors to briefly explain to you what you should opt in for when snapping a certain sport. Try to mimic great photos of that sport you find online or in a magazine and see how fast you will make progress.
Understand the movement of the subject
Anticipating and understanding the movement of the subject in a certain sport plays a key role when taking a good photo. Each sport and their respective subjects are different, therefore, each and every one of them requires different photography techniques and approaches. Before shooting a sports event, make sure you've visited at least one, to see how the subjects move or watch a video of the sport online, to understand the finesses.
Position yourself relative to the Sun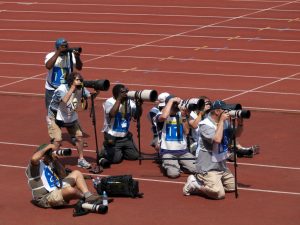 Outdoor sports are a real challenge to film, especially when it is a sunny day outside and you have no experience in shooting outdoors. Learn how to work in any weather conditions – when it is really sunny, try to take photos of the subjects when the Sun is behind you. Your subjects will be well lit, and you will avoid the Sun's reflection on your photos.
Always look for a great background
Find such a position which will allow you to always have a great background for your sports photos. Most sporting events have a variety of backgrounds to choose from – for example, when in a stadium, you have a whole lot of different angles to capture your subjects from. You can include the audience in the background, the referees or other interesting subjects on the field. Find a background that isn't cluttered and snap some quality photos.
Consistency comes first, perfection comes second
Make sure your timing is always right when shooting a sports event. Press the shutter button at the right time and see that you don't miss any of the key events of a sport. Only then can you focus on perfecting your images and making them look professional.