4 Nov
by admin
Are you struggling to find good marketing ideas for your business? If you are stuck in the loop of constantly thinking about ways to promote your business and different marketing strategies, you are in the right place – read through this article to find out how to discover interesting marketing ideas easily.
Read competitors' websites and "borrow" ideas from them
Do not get us wrong, plagiarizing is wrong, but, most of the times, you'll find yourself in a position where you have to visit the websites of your competition to search for some ideas. See what others are doing, see what's trending and do the same, but incorporate your touch. Check out blogs, FAQs, and forums on competitors' websites and you'll see that you can find myriads of good and interesting marketing ideas.
Search online
It sounds easy enough, but, when you actually get to do that, you'll realize that it is not a simple task. Start your search on Google or Bing – you'll find tons of great marketing ideas, plus, you'll learn what people actually search for – because of the autocomplete feature that these search engines offer. You can take a look at the question people ask about the topic you are searching for – that might give you even more ideas – possibilities are numerous.
Follow specific groups on social media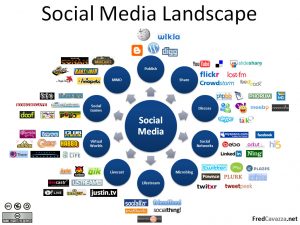 Different social networks offer their users a variety of groups and communities in which people who share the same interests gather. Follow the communities with a common topic to pick up all the great ideas and to learn more about what people want and what they need. Create alerts to notify you of any changes or new posts in the groups you follow – that way, you won't miss a single interesting marketing idea and you'll stay updated always. Another thing to do on different social networks is to follow hashtags because they always carry all the newest information with them.
Spend time on forums
People search forums to find answers to all kinds of questions. Forums a great way to dig for interesting marketing ideas – you'll just need to arm yourself with patience until you find an appropriate forum with topics that suit your field of expertise. When you find it, you won't be able to give up on it, since they are a constant source of valuable information.
Blogs and their comments
When you look for marketing ideas, don't forget to browse different blogs on the topic you are interested in, since they present every piece of information to the tiniest detail. Another great place to check for ideas is the comment section of a popular blog, since it summarizes all that users want from a particular subject, lists all the objections visitors might have to a certain idea and, perhaps, reveal helpful links, where you can find tons of stuff you can use as marketing ideas.
Be it as it may, to find interesting marketing ideas can be quite a challenge, but, if you stay focused and persistent, success is guaranteed.